Here is some random make-up including 2 lip sets and an eyeliner set. Feel free to edit anything in any way you like.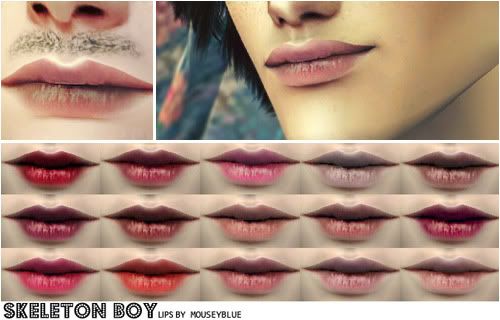 Skeleton Boy lips, these are propably my favourite lips at the moment, and detail and shape of them are just so pretty, both models shown are male so you can see how they will easily work for both genders. I think the alpha for this came from Pooklet but I edited it to extend the shape and definition. The lighter tones will likely not look good on dark skins.
DOWNLOAD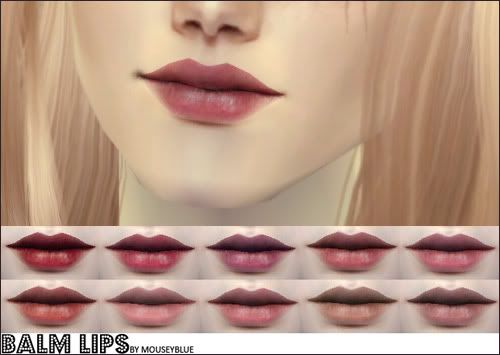 I made these recently because i just wanted a really soft balmy lip, they are not as detailed as Skeleton Boy but they have a lovely plump sheen to them.

DOWNLOAD
I don't think the preview looks very good, but they look nice on sims however. I made these eyeliners because I needed a better range of shapes on an alpha that frames the eye well, I don't know the technical name for it but these eyeliners, save for the Kohl tone, all have that curve of skin built in that goes between your eye sclera and bottom eyelashes, so eyes look more realistic.
DOWNLOAD